After a few days in Boracay, soaking up the sun, sand and surf, it was time to head back to Manila (which feels, scarily, like a second home).
This trip to the Philippines wasn't very long and I didn't have time to plan a trip to Bicol, so I was worried and disappointed that I probably wouldn't get to see some of the people that I love and care for the most in the Philippines. As luck would have it, there just happened to be a language training camp in metro Manila that started the day after I would be in town, so I made plans to meet up with Eva and Elena- two of my favorite language trainers. In addition, my friend Richard was free and even had a holiday Monday (Presidents' Day?) so we were able to go out to my favorite Indian restaurant for lunch.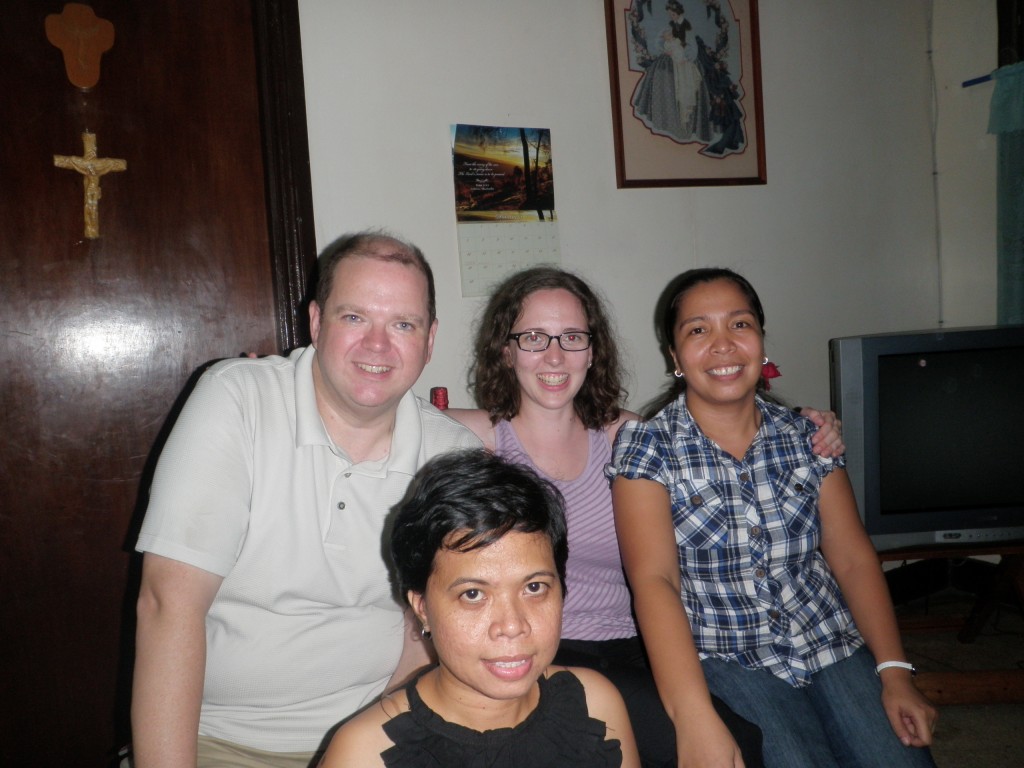 Anyway, it was really nice to see so many friendly faces in Manila and get a chance to visit some of my old haunts in the city. I only had about 36 hours in town, and still didn't get to see some of the PC staff members that I was hoping to see, but I did get to eat some wonderful food and even meet the volunteer who's placed at my old site in San Jose. They told her that I ate everything and give her crap for being a vegetarian- I set the record straight, much to her glee.
Time in Manila is short, but I'm coming back before I head out. Now, north!